We could talk at length, explaining why Chad Wright Dentistry should be your choice for preventative and cosmentic dental care. But, we believe the opinions that matter most are those of our clients. In their own words, let them tell you why Chad Wright Dentistry is Central Florida's premier dental care provider.


Dr. Wright, thank you so much for not only brightening my smile but for giving me the self-confidence I need to be the best Miss Florida I can be.


I cannot thank you enough for everything! You have given me the confidence to shine bright on the Miss America Stage!

Thank you so much for making my smile as bright as the stars! I can't express how much I appreciate your support!


I have gone to the same dentist my entire life—until I moved to Orlando and visited Dr. Wright's office. Dr. Wright and his staff are professional and pleasant, and the office location is very inviting. I highly recommend Chad Wright Dentistry to the entire family!


Dr. Wright and his team have unrivaled skill and professionalism, but what makes us devoted patients are their personalities, sincere interest in their patients and unwavering integrity.


Miss Florida 2010
Dr. Wright, Thank you so very much for getting my smile Miss America ready.


No one really likes going to the dentist, right? But since we all need to go, it's just a matter of where to go to find the most pleasant experience possible and someone that is honest. I have personally experienced and have seen both of these important qualities for the past three years working with Dr. Chad Wright.
Dr. Wright's ability to be personable with his patients, work with you on helping you achieve the personal goals you might have for your teeth and smile, and his ability to get his work done without any pain all make him the dentist I trust to take care of my wife, my kids and me. I'd highly recommend you give Chad Wright Dentistry a call today and claim a great dentist for you and your family.


When I first visited Dr. Wright, I had not been to a dentist for a long time. Needless to say, I had some problems. He helped me to understand what the problems were and what we needed to do to fix them. We did the work a little at a time to make the process more comfortable and affordable. Now my teeth feel great, they look great, and I don't have any pain.


My wife and I found Dr. Wright after an exhaustive search for a dentist. Our perseverance has been rewarded. Dr. Wright has a great "bedside manner" and a skillset that is second to none. When Dr. Wright relocated his practice, it was hardly convenient to where we live or work, however, we still make the trip. Our feeling is when you find someone like Dr. Wright with top professional skills and a real sense of patient care, you make the time and effort to receive the best dental care available.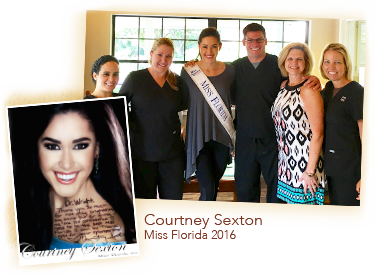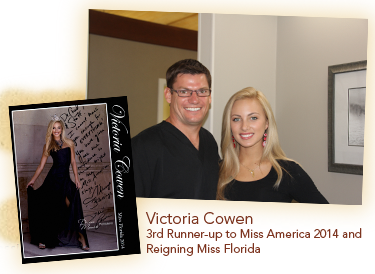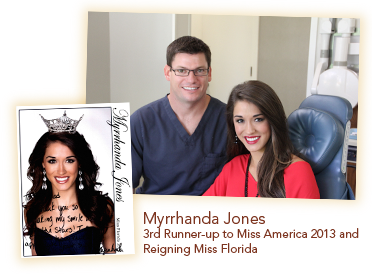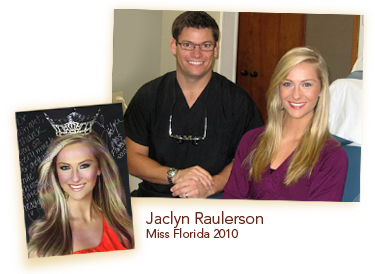 Dr. Wright's care is of high quality and comfort reflected in all the work he does. His friendly and professional staff along with a great garden view makes each visit pleasant. My smile is a living testimony of his attention to detail. Dr. Wright is a great dentist to trust my family and friends with.


Dr. Wright has been my dentist for almost three years now. He and his staff are friendly, compassionate, trustworthy professionals who truly care for each patient they see. I feel so confident in the work that they do, and I can't say that about the other dentists I've seen. I have referred all of my family and friends looking for a dentist to Dr. Wright.


Dr. Wright saved me and my mouth from several unnecessary treatments! I was new to Orlando and went to see a random dentist, with no recommendation, and was told that I would need six cavities filled, one crown and deep gum cleanings every 3 months. I was frustrated by what seemed to be unnecessary treatments, since I had been under dental care the past several years. A friend recommended Dr. Wright as a second opinion and I could not have been more pleased with his expertise and treatment plan. Dr. Wright's attention to detail, professional exam and clear explanations were very reassuring. The honest and thorough assessment from Dr. Wright made it clear that I wanted him to be in charge of my dental care, and I am so thankful to have an opinion I can trust!


In the past year, I have visited Dr. Chad Wright Dentistry office three times. I enjoy walking into his beautifully landscaped office where I receive a warm welcome from the receptionist. My appointments always start on-time as I am promptly ushured to my seat. I love being able to look through the open A-frame glass wall into their beautiful garden. That creates a more pleasant experience for me. Dr. Wright really knows what he is doing. You can tell he has a lot of experience and works well with his team of hygienists. They work hard at remedying problems and to prevent potential issues. I walk in as a patient and leave feeling like a valued person. One time, I had a painful bacterial infection in my tooth, which Dr. Wright properly diagnosed and my pain went away. On another visit, I had to get a crown. They made sure I did not leave until my bite felt normal. It has been two months since my crown and I have not had any problems. They do their work well at Dr. Wright's office. I recommend his office to all my friends and co-workers.